"How very necessary it is to devote serious attention to the young. If we want qualified and capable men for both civil and spiritual leadership, we must spare no effort, time and expense in teaching and educating our children to serve God and mankind."
– Martin Luther
Our Savior Lutheran School acknowledges God as the source of all true wisdom and knowledge. We teach all subjects from a Christian perspective. The Bible is the basis for all instruction, and students are encouraged to pursue excellence as good stewards of the gifts God has given them. Students are trained to become good citizens and consecrated followers of their Lord and Savior Jesus Christ. Our Savior Lutheran School's academic test scores are commensurate with the best urban and suburban schools in West Michigan.
In addition to the traditional classroom setting, teachers often use other techniques to enhance the standard curriculum.
Educational Festivals
Every other year Our Savior Lutheran School students join other Lutheran School students in showcasing student achievement. Each grade participates with a class presentation and individual students perform in spelling bees, Bible quiz bowls, chess tournaments, and vocal and instrumental performances.
Community Arts Events
Several times throughout each year, our students have the opportunity to attend the Community Circle theatre performances. Students also take advantage of the Grand Rapids Symphony Orchestra instructional performances where they are offered to area students.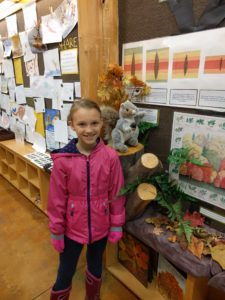 Field Trips
Teachers often coordinate individual class trips to places of interest and businesses in the area. Children are able to see and experience first hand what they are learning in the classroom. Each year the third and fourth grade students spend a full day in the woods studying, hiking, and snowshoeing in the Howard Christensen Nature Center. The fifth and sixth grade students spend a three days at a local camp with parents and teachers experiencing many outdoor activities.
Computers
Apple and Intel compatible computers are used in all grade levels with full instruction at the fifth through eighth grade level. Students have monitored access to the Internet. Grades five through eight study practical use of word processors, spreadsheets, databases, and Internet browsers with the goal of developing skills for successful higher education.